Rental businesses are thriving across many industries, equipment rentals are a billion-dollar industry. Whether you're dealing with heavy equipment, machinery, audio/visual equipment, or computer networking rentals you need an equipment rental software that can track all of these contracts. Rental scheduling, invoicing and payments need to stay streamlined so you can track all of your inventory at a glance. This is where Order Time comes in, we already provide you with tools for purchasing, production, repairs, inventory tracking and reports! Now we've made a full-featured Rental suite that includes a rental quotes and reservations.
Order Time Inventory Rentals allows you to create a Rental Contract which is similar to creating a Sales Order. You can select the interval for the contract in hours, days, weeks and months. The start and end time will be calculated automatically, and you can view your contract on the color-coded dashboard.


Dashboard Preview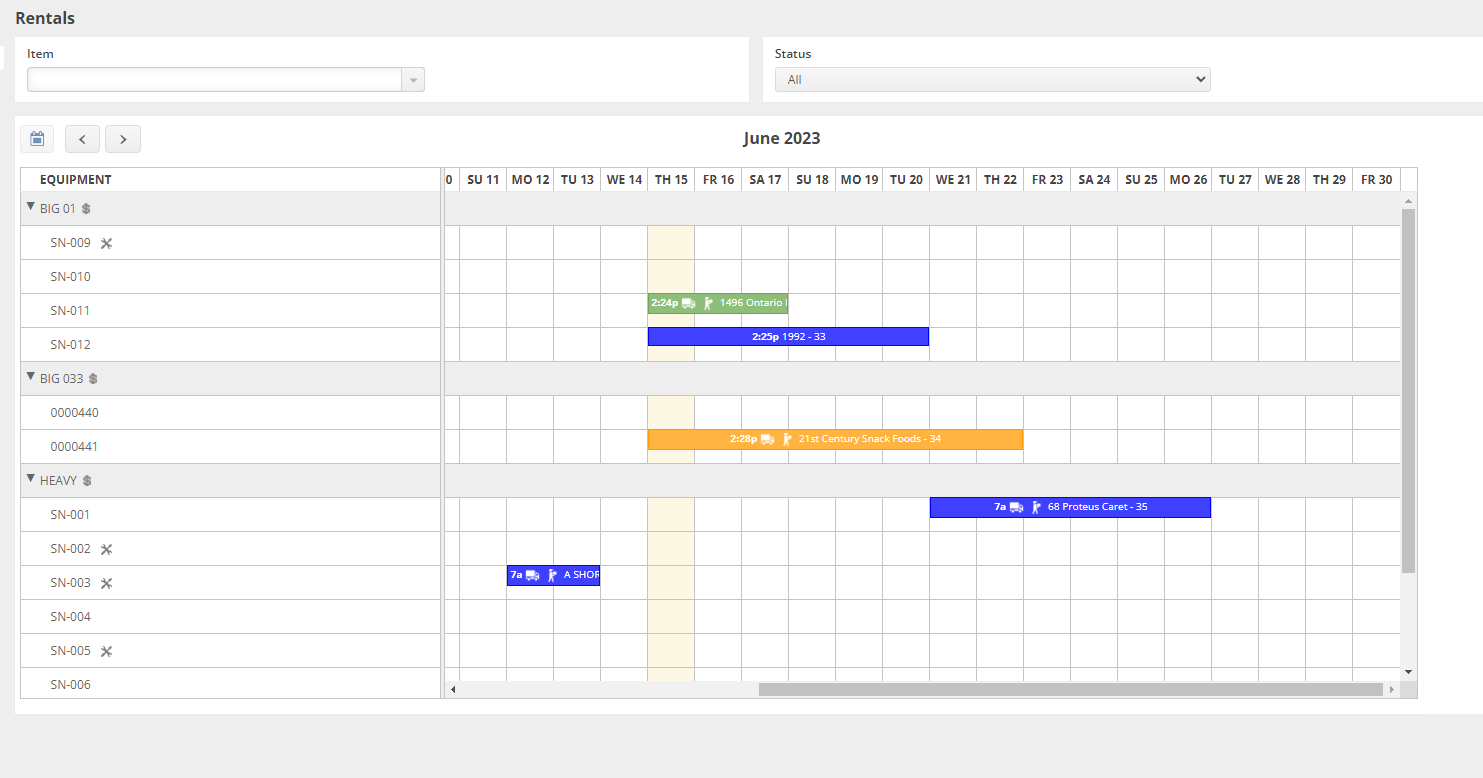 ---

Key Rental Features
Order Time Rentals gives you all the tools you need to make your rental business grow!

With Order Time Rentals you gain all of the following functions:
Rental Dashboard that shows all of the equipment that is out on rent for the given time period.

Rental Contracts (Complete control from Quote to Reservation to Return)

Rental Invoicing

Inventory Purchasing

Set Items Available for Rent

Lot and Serial Number Tracking

Payment Terms

Asset Management: Logging for the complete lifecycle of a rental item

With our Repair module you can repair damaged equipment back to stock and rent it out when it is ready

Barcode management

Integration with QuickBooks