If you run a business that sells inventory, it is probably not news to you that there are a lot of different methods available for keeping track of your stock and notifying you of when you need more of something. This is especially true for businesses that sell products from multiple different places, such as a number of online stores. One of these methods is barcode scanning, which is available for all Order Time users.

Since our Halloween patch, Version 1.0.20, custom label printing has been available in Order Time inventory.

The process is relatively simple. You can create your own barcodes for items and print them out, allowing you to easily pick up on information about an item just by scanning it. The barcode inventory system can read 1D barcodes, which are the ones that you are probably most familiar with. These barcodes are generally the series of vertical black lines. However, there are some more sophisticated scanners that can even read 2D codes, such as what you find in QR scanners. These 2D barcodes can generally put a lot more information in them, so they are favored among some suppliers. Order Time Label printing supports QR Codes.

Order Time Label Printing can print to all types of printers. Print labels, barcodes, receipts or documents with ease with either PDF or RAW printing (ZPL/EPL etc). We support DYMO, Zebra, HP, OKI, Epson and countless other brands and types. Order Time Label Printing gets its list of printers from your operating system – if your printer is installed on your computer, it will work with OT Label Printing.

We have a Windows Client & a Mac Client available, so no matter what operating system you're rocking, we've got you covered.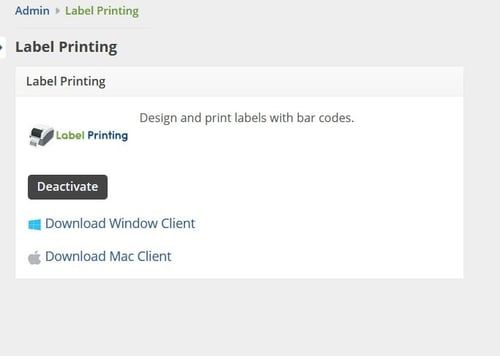 Order Time at its core is an inventory and order management system that helps you track inventory movements from supplier to customer.


Choose from popular template Designs such as Avery 8164 and add your own. All you need are the dimensions from the label box.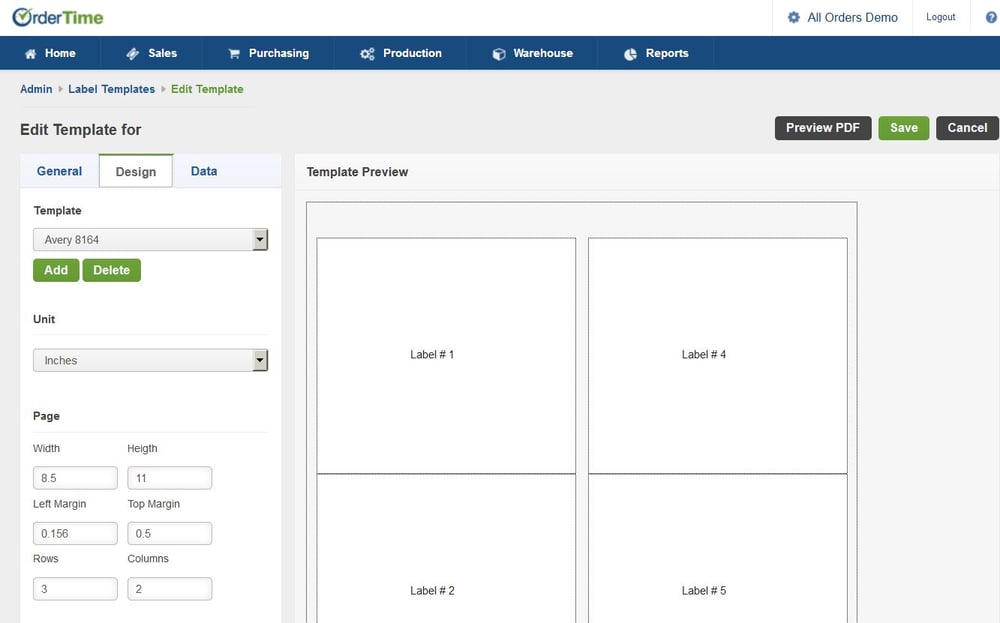 Pull data for any type of label from any origin: Sales Order, Adjustment, Counts, Assemblies, Inventory, Transfers, POs, you name it... and you can label it.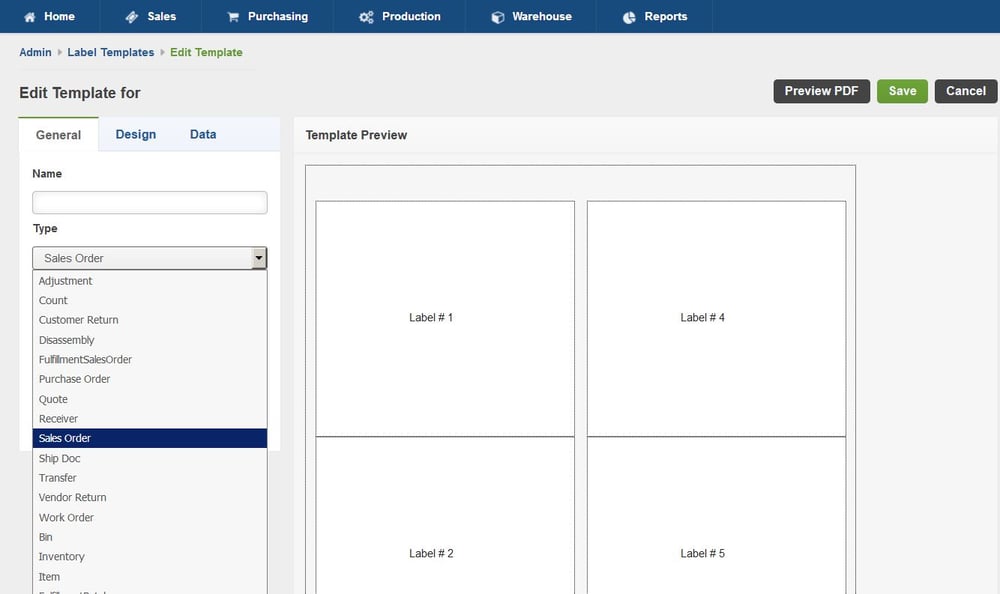 Preview your template!

Add barcodes - data fields - label those fields - add a QR code — Get creative and customize them for YOUR business.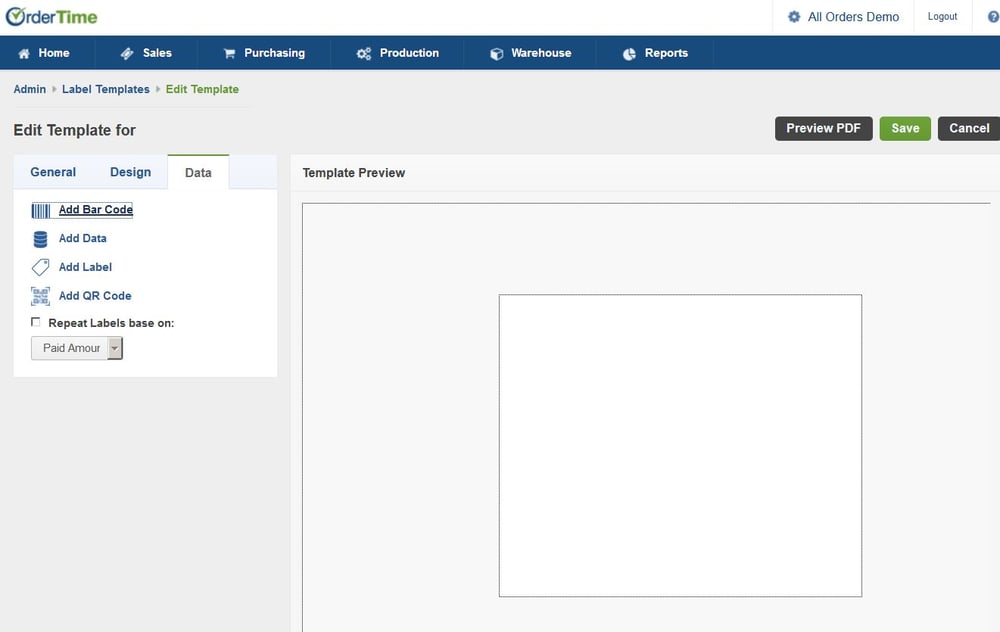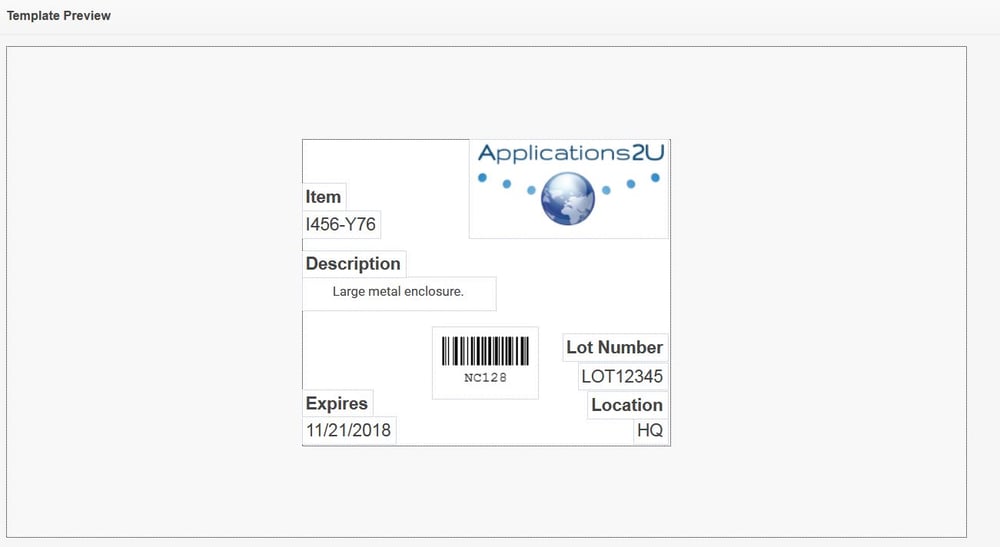 Preview your label templates as a PDF and then enjoy your newly printed labels with Order Time Label Printing, now available!
Are you a current All Orders Customer looking to convert to Order Time inventory?

Find out why it's time to migrate into the cloud.
Follow us!