Order Time Inventory has a booth at Scaling New Heights 2023. The event is from June 25-28, 2023 in St. Louis.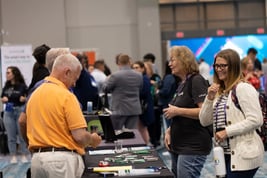 Order Time Inventory is excited to announce that we will be attending Scaling New Heights 2023! This premier event for QuickBooks ProAdvisors and small business owners is the perfect opportunity for us to showcase our cutting-edge inventory management software and share our expertise with attendees.
For those unfamiliar with Order Time Inventory, we offer a comprehensive solution for small and medium-sized businesses looking to streamline their inventory management processes. Our cloud-based platform allows users to easily track and manage their inventory, view real-time data on stock levels and sales, and generate detailed reports for better decision-making.


Scaling New Heights is the perfect venue for us to connect with ProAdvisors and small business owners and share how our software can help them grow their businesses. With a packed schedule of educational sessions, networking events, and interactive workshops, attendees will have the chance to learn from some of the industry's leading experts and discover new tools and strategies to help their businesses succeed.

We look forward to meeting attendees at Scaling New Heights 2023 and showing them how Order Time Inventory can help their businesses thrive. If you're interested in learning more about our software or have any questions, be sure to stop by our booth or reach out to us on our website. We can't wait to see you there!
Meet With Us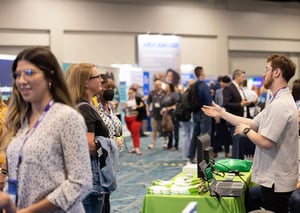 EVENT LOCATION & DATES
June 25th - June 28th 2023
Americas Center Convention Complex
701 Convention Plaza, St. Louis, MO 63101
We will be at Booth: 171
Email contact@ordertime.com to set up a 1-on-1 meeting with us during the event!
We will be providing live demonstrations of Order Time Inventory, holding interactive Q&A sessions, and giving out sets of complimentary swag!
---
Use the scheduler below to sign up for a demo now!
Next Steps
To learn more about Order Time and how it can transform your business, click here.
Love everything you've read? Order Time offers all types of advantages for your sales team!
Sign up for a one-on-one meeting to get all your questions and concerns answered, or check out our detailed video tutorials and knowledge base. Order Time is constantly updating, so check out the latest release notes.

Feel free to call our sales representatives, 1-866-278-6243, dial 1 for Sales or visit our website for more details!
Download the Order Time Cheat Sheet PDF to see all our features at a glance!
---

Looking into using QuickBooks Online, want a discount? Click here!
Follow us!