We're proud to announce our new partnership! ShipStation is the leading web-based shipping software that helps online retailers streamline their order fulfillment, wherever they sell and however they ship.
We've been utilizing ShipStation for our shipping integration within Order Time Inventory since we launched. What we knew then and still trust in now is that they get you up and running in minutes. No implementation, installation, or insanity involved. That means you can import all your orders from just about any selling channel, create shipping labels, and ship packages out in a flash!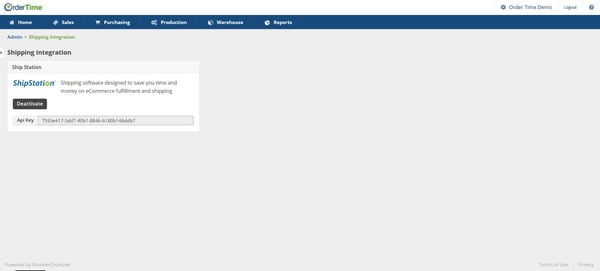 Order Time Shipping Integration


Additionally, ShipStation's sophisticated automation features help you shave hours off your fulfillment process and will save you money with discounted USPS rates and a free USPS postage provider account. Print wirelessly and share your printer with ease thanks to ShipStation Connect. With filters, views, and user settings, you can make ShipStation your own—customize it to suit your needs. Handle your business on-the-go with ShipStation's mobile app (free for iOS and Android) and do everything from creating orders to printing labels and emailing return labels all from your mobile device.

Order Time's integration with ShipStation allows Ship Docs to import directly into ShipStation, so you can create shipping labels easily and seamlessly. Once shipped, ShipStation will update Order Time with the relevant shipment details so they can update the original order source.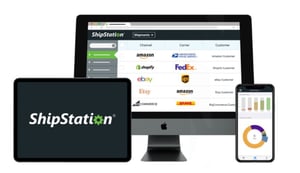 ShipStation helps eCommerce retailers import, organize, process, and ship orders efficiently from any web browser (including iOS and Android mobile devices) no matter their size. With over 150 shopping carts, marketplaces, carriers, and fulfillment services, including Magento, Shopify, Shopify Plus, WooCommerce, BigCommerce, USPS, UPS, FedEx, DHL, Canada Post, and Amazon Fulfillment (and so many more), you can streamline shipping wherever you sell and however you ship.
Features:
• Import and manage orders from all of your selling channels in a single platform.
• Get your orders out the door with 30+ carriers and fulfillment provider integrations.
• Expedite your workflow with powerful automation tools for almost any part of your process.
• Manage your business with full control from anywhere with our cloud-based software and mobile app.
• Promote your brand with beautiful customer emails, custom tracking pages, packing slips, and labels.

---
Follow us!