the Tariffs effect more than you'd think
When examining the global economy, it is clear to see the impacts that any tariff, whether on imports or exports, can have. Now, exactly how? Economists agree that an increase in taxes on goods results in higher prices, leading to the reduction in income, employment, and economic output.
When examined with a magnifying glass, trade tariffs have rippling effects on the supply chain, particularly to small manufacturers. An increase in tax rates forces businesses to either swallow the financial losses or up their prices. The former requires the gross margin to decrease and all other factors remain constant, while the latter promotes a constant gross margin and customers pay higher prices.
The real question becomes: how does this affect inventory supply and your business?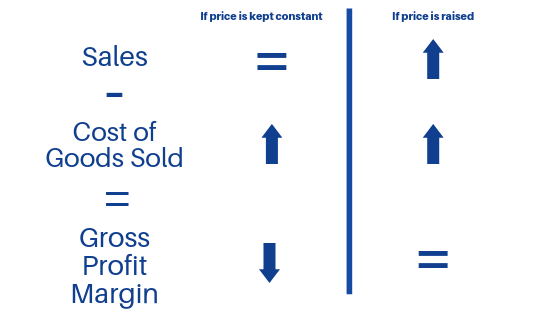 As soon as the new import tax rate is implemented, each shipment of inventory ordered from manufacturers abroad will cost more. Inventory will become more expensive and as a result, storing inventory for short periods will become more beneficial. This will make import costs less frequent and will allow your business to lock in the lower prices. With this method, it is more crucial than ever to keep track of all inventory.
Automation to the rescue
To cope with this, implementing automation will help save your money and business. Automation is increasingly popular in today's workforce, allowing companies to reduce production costs while increasing output levels as well as the ability to control product quality and consistency.
Inventory software will allow your company to control all aspects of the process. Order Time will perfectly suit your business and ease all steps of the way. Each feature is created to aid every aspect of your business, including sales, purchasing, production, and warehousing.
Order Time includes features to cover the entire sales cycle by managing leads, generating quotes, and fulfilling orders using bar codes and scanning. The software also allows vendor management, purchasing models, and identifies low inventory automatically. With features such as schedules for production and the ability to create Bill of Materials (BoMs), OrderTime helps track of work orders and costs efficiently and accurately. Order Time makes tracking your inventory, at multiple locations, easy by creating and managing both lot and serial numbers, counting inventory with cycle counting, and calculating cost as well as value adjustments.
To find out more benefits of Order Time Inventory and how it can help your company, click here.
Helpful Resources:

• Bill of Materials for Food & Beverage Manufacturers
• Lot & Serial Number: Tracking + Accountability
• Live on Order Time: Custom Label Printing
• Avoid Total Recall - Traceability for Food & Beverage Manufacturers
• Manufacturing: What is MRP?
• Latest Release Notes: Order Time Inventory
---
Follow us!