More than just picking colors and aesthetic packing, the cosmetic industry involves chemistry, formulations, and regulations. Because there are so many aspects to the detail-oriented industry, it is crucial to be aware of all regulations, codes, and product manufacturing to ensure safety for your business and its customers.
Before entering the manufacturing process it is important to learn about the Food and Drug Administration's regulations. These rules set the standards for product quality and safety; if a product does not comply, it can be recalled from the market.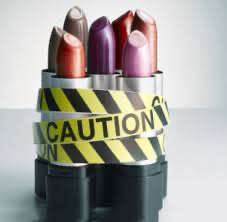 The FDA had several regulations about the production, packaging, and contents of health and beauty supplies, all to protect the consumer and your business. For example, all products must be properly labeled and safe for consumers under customary conditions of use. Also, any color additives must be certified in FDA labs so as to prevent any adulteration or misbranding of products.
While health and cosmetic products can sometimes be mistaken for one another, there are clear differentiation between the two. Cosmetic products are defined by their intended use of cleansing the body, making a person more attractive, or changing one's appearance. Some prime examples of cosmetic products include makeup, moisturizer, perfumes, nail care, and hair products.
For a more in-depth look into the FDA's regulations on the cosmetic industry and beauty wholesale,

click here.
Manufacturing Ingredients and Product Safety
Manufacturing health and beauty supplies involves seamless and safe production methods to ensure product quality and safety with each product. The FDA does permit cosmetic manufacturers to create products in any environment, as long as it will not cause the product to become adulterated or contaminated.
It is important to keep in mind the Good Manufacturing Practice checklist when producing cosmetics. These prevent the use of microbial, packing, additive, and other types of contamination.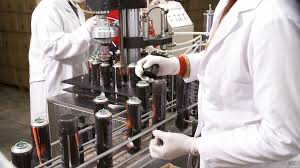 You should also note that the ingredients you use in your cosmetic product determine its categorization - natural, organic, or chemical. The US Department of Agriculture, or USDA, regulates the use of the term 'organic' under the National Organic Program.
However, if you use chemical manufacturing for your cosmetic products, they must be safe for consumers to use. The FDA does not require any specific testing for any products or ingredients, but the manufacturer or business is responsible for ensuring safety. The Cosmetic Ingredient Review provides a list of safe ingredients for all cosmetic products using chemical manufacturing.
To learn more about chemical manufacturing in the cosmetic industry,
click here
.
Beauty Inventory Management
To guarantee that your business' cosmetic product is manufactured safely, it is wise to utilize an automated inventory management system. Unlike by hand, an automated beauty inventory management system can provide stability and seamless manufacturing to help streamline your business.
Using an inventory management system like Order Time, you will be given unlimited access to your cosmetic business' manufacturing, warehouses, beauty wholesale distributors, and ecommerce data.
As a great beauty inventory management system should, Order Time gives you full control of your inventory with visibility into sales, purchasing, production, and shipping. By using the advanced features of production, your cosmetic business can thrive with assembly data, batch quantity management, and sales order management.
To keep your warehouse organized, efficient, and fast, Order Time offers nonstop access to all inventory levels and bins with the click of a button. In fact, you can track an unlimited number of locations and bins using barcodes, lots numbers, and serial numbers. You can also fulfill orders at one time or in a batch with barcodes, overall increasing your business' productivity, efficiency, and profits.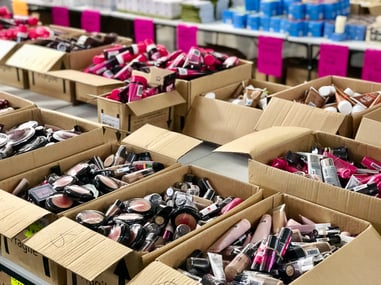 For beauty wholesale, the Order Time B2B Portal is a game-changing experience. This online portal allows you to customize your inventory and pricing for your customers with ease. Not only can you give access to your staff and sales reps, but you can drastically improve customer engagement and service quality by authorizing customers to create orders, view stock availability, and check order status. To improve customer service, Order Time B2B offers unseen business intelligence data without sacrificing security and control of your cosmetic business.
Click here
to learn more about Order Time's countless features and how they can help improve your cosmetic business today!
---
Follow us!