When owning and operating a small business, your attention is constantly pulled in all different directions. From accounting to warehouses to shipments, your business requires seamless operations that can be tedious. Thankfully, Order Time inventory software is here to help.
Order Time offers you and your small business countless features that would otherwise be inefficient and cost ineffective. Through tons of integrations with various eCommerce services, you can streamline your business and leave the specifics to the automation. In particular, QuickBooks Enterprise or QuickBooks Online allow you to reliably use accounting solutions to sync your entire business.
Why QuickBooks is a Great Product
With the QuickBooks Enterprise integration OR QuickBooks Online integration you can synchronize all your accounts, update entities, and export data all in one place, serving as a data silo for all your transactions and bookkeeping.
QuickBooks for small businesses makes it easy to manage incomes and expenses to help you maximize profits. With countless features and additions, QuickBooks serves as a one-stop-shop for all your accounting needs. In fact, it offers an upgrade path from Pro to Premier that can cater to all your business needs at any level.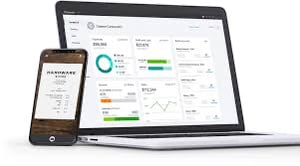 Through its integration with Order Time, QuickBooks is available to you anywhere with just the click of a button. Order Time allows you to sync and run your whole business on a single platform which automatically connects all wholesale, eCommerce, and marketplace channels in one place. From this you can simply view all your bookkeeping and accounting data confidently and in one place.
Order Time Pricing Benefits
When searching through the various pricing packages for QuickBooks, it is important to remember Order Time's integration. If you are looking to save money and increase cost effectiveness, you should forgo adding advanced inventory to Quickbooks and allow Order Time to handle that.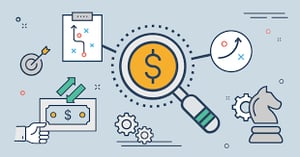 Order Time offers innovative, seamless business automation at an affordable monthly or annual price. By utilizing all that Order Time has to offer, your business can increase customer satisfaction, profitability, and overall efficiency. You can even add on specific packages which cater to your specific needs, from shipping to label printing, Order Time allows you to pay for what you need. To learn more about pricing, click here.
Leave the Inventory Control to Order Time
QuickBooks with Order Time offers your business countless benefits and precise accuracy. With Order Time's open API, you can access your data anytime, anywhere on a secure server, while still keeping QuickBooks as your accounting platform. All you have to do is sit back and let Order Time do the inventory control for you.
Order Time offers countless features that allow you to make the most of your time, profits, and business. It gives you visibility into all your business' needs and facets, including sales, purchasing, warehousing, and more. To learn more of all Order Time's features,
click here
.
Additional Integrations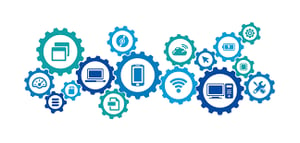 While integrating with QuickBooks, Order Time also allows you to use other services from anywhere with the cloud. In fact, if you host QuickBooks on cloud hosting services such as Right Networks, Order Time can integrate it as well.
Other integrations allow you to manage your eCommerce business with Magento, Shopify, WooCommerce, 3dcart and more. You can even manage payments with PayPal, while developing customer shipment information with ShipStation. Click here to learn more about Order Time's various integrations and how they can modernize your business to run smoother than ever before.
---
Follow us!