Tuning in to the latest news, it is clear that Hurricane Dorian was nothing short of a disastrous storm. With winds of 185 miles per hour, Dorian has tied for the second strongest winds the Altantic has seen. The Hurricane hit the Bahamas as a category 5, leaving thousands destroyed, hopeless, and defeated.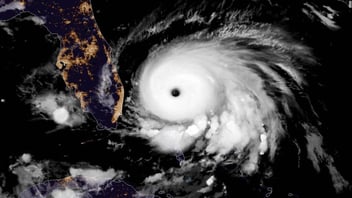 The destruction does not stop there. An estimated 378,735 customers were left without any power or electricity. This catastrophe has devastated and disrupted the lives of thousands of Bahamian residents, unfortunately resulting in over 40 casualties and countless missing people. Not to mention, this storm has continued its path to the United States.
These horrific natural disasters can affect small businesses as well. Hurricanes, tornadoes, earthquakes, and more can destroy your business and its success. These disasters don't just ruin physical buildings, but also can affect the financial health of your small business.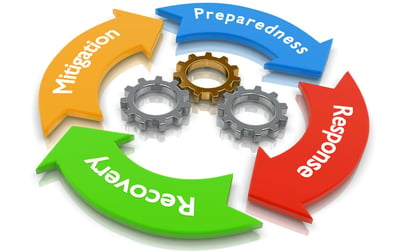 First things first, it's important to have a game-plan in mind to protect your business before disaster hits. A contingency plan is a roadmap to help you respond to an emergency that may strike. These are crucial to ensuring your business won't be put off by the disruption, no matter what it is. Contingency plans are designed to help small businesses recover from inevitable disasters, manage risk, handle employee injuries, and avoid negative publicity.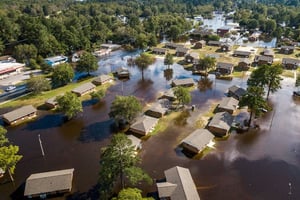 When constructing a contingency plan for your small business, it's important to cut any excess expenses. Often it is much simpler for a small business as there are fewer employees and is able to quickly respond to any changes in the economy. In crafting your contingency plan, be sure to protect all assets and any factors that can control your income and profitability. According to the Federal Emergency Management Agency, 40-60% of small businesses close permanently after a disaster strikes. With a proper contingency plan in place, you can save your business from this fate.
Identify risks as you prepare for a disaster. Think about security threats and where your personnel will be during the event. What are some sudden changes to revenue as a result? This is how you prep. Make sure to involve people within your organization because there are aspects of the business that certain members have an eagle-eye focus on. They will have invaluable information about what they'll need when disaster strikes.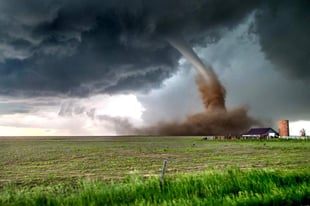 Prioritize the risks so that you can determine where to focus your team. Not all risks can be accounted for, but minimizing the most mission critical failures is important. Also don't focus on risks that have a low likelihood of occurring. If you're based in Nebraska I doubt you'll need a hurricane plan (haha).

Lastly, once you've made your plan, maintain it! The process isn't over after you've identified the risks, prioritized them, and made a plan. You have to revisit this at least yearly to make sure it's solid. New risks crop up, and new assets that have different risks are acquired. This isn't a set it and forget it process. You have to work hard and in the end you'll be ready for anything... when disaster strikes.

---


Luckily, pairing with Order Time can help protect you business in case of disaster. Order Time runs on Amazon Web Services, learn more about AWS. AWS provides cloud-based services that enable disaster recovery for IT infrastructure and data. By pairing with AWS, Order Time allows your business to continue running seamlessly, no matter the current state of disaster.

Order Time features incremental data backups for all data every hour and full backups of data every night. We keep 7 days worth of backups on hand. All backups are stored on the AWS S3 cloud storage platform.

To learn more about Order Time and how it can help your small business, click here!
---
Follow us!