Today's day and age is commonly centered around the themes of efficiency and convenience. While this doesn't have to be a bad thing, there are steps that need to be taken in order to have the best of both worlds: a healthy environment and happy society.
A practical example of this is packaging. Although we might not realize it, food and product packaging is often made of plastic and other materials which are harmful to the environment. To combat this epidemic, compostable packaging is the perfect solution to ensure no further damage is done to the environment.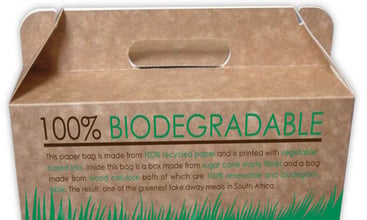 Biodegradable materials are made and disposed of in a manner that is kinder to the environment than plastic. It is made from plant-based and recycled materials that can quickly biodegrade back into the soil when disposed of correctly.
These materials not only require much less carbon to produce, but also reduce the amount of waste sent to landfills dramatically. Disposing of these products in the proper manner also provides the earth with life-promoting nutrients to continue the cycle.
Opting to use eco-friendly packaging does wonders for the world and also your business. 78% of customers feel more positive about a product whose packaging or materials were made of recycled items compared to its counterpart. Saving the environment can help you enhance your company image in the eyes of consumers..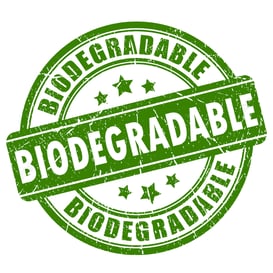 From small businesses to huge corporations, companies all over the world have begun to implement biodegradable packaging into their product lines to help save the environment. Companies have chosen to opt into packing and food storage solutions such as ClearBags, Mr.TakeOutBags, Good Start Packaging, and more environmentally friendly companies which provide boxes, bags, and other packaging solutions.
Order Time Inventory serves multiple manufacturers who specialize in green packaging and goods. Meet your manufacturing needs and go green with Order Time Inventory.
---
Follow us!