As our world shifts from paper to online, it is important that your bookkeeping and business management be available to you with the click of a button. Utilizing QuickBooks keeps all income, expenses, and payments organized in one place so that you can focus on what matters most - your customers.
Depending on your business' structure, size, and growth, QuickBooks Online or QuickBooks Desktop may be better suited for you. Luckily, Order Time integrates with both platforms making your transition simple and seamless. The two do share many similarities, but key distinctions that may help you make the right decision. Read more to find out which QuickBooks is right for your business.
Recent Webinar
We had a recent webinar about QuickBooks Online vs QuickBooks Desktop with the pros and cons of both. Check that out and read this article about them.
QuickBooks Online
The first distinction between QBO and QBD is their delivery platform. While QBO is a cloud-based software, QBD is locally installed. That being said, the cloud-based platform is well suited for businesses that value mobility and access from anywhere with an internet connection. There are even mobile apps that allow you to manage your business no matter where you are.
There are many different versions:
Syncing to the cloud features many benefits, such as heightened protection. Your data is protected with data-encrypted backups in the cloud and reduces the risk of lost USBs or hacking. All banking transactions are automatically updated and categorized for you through customized accounting rules.
QuickBooks Online gives you immediate insight into your income and expenses in a second by syncing your bank and credit cards. You can easily share your books and records with your accountant so that they can answer any questions promptly and seamlessly with real-time collaboration.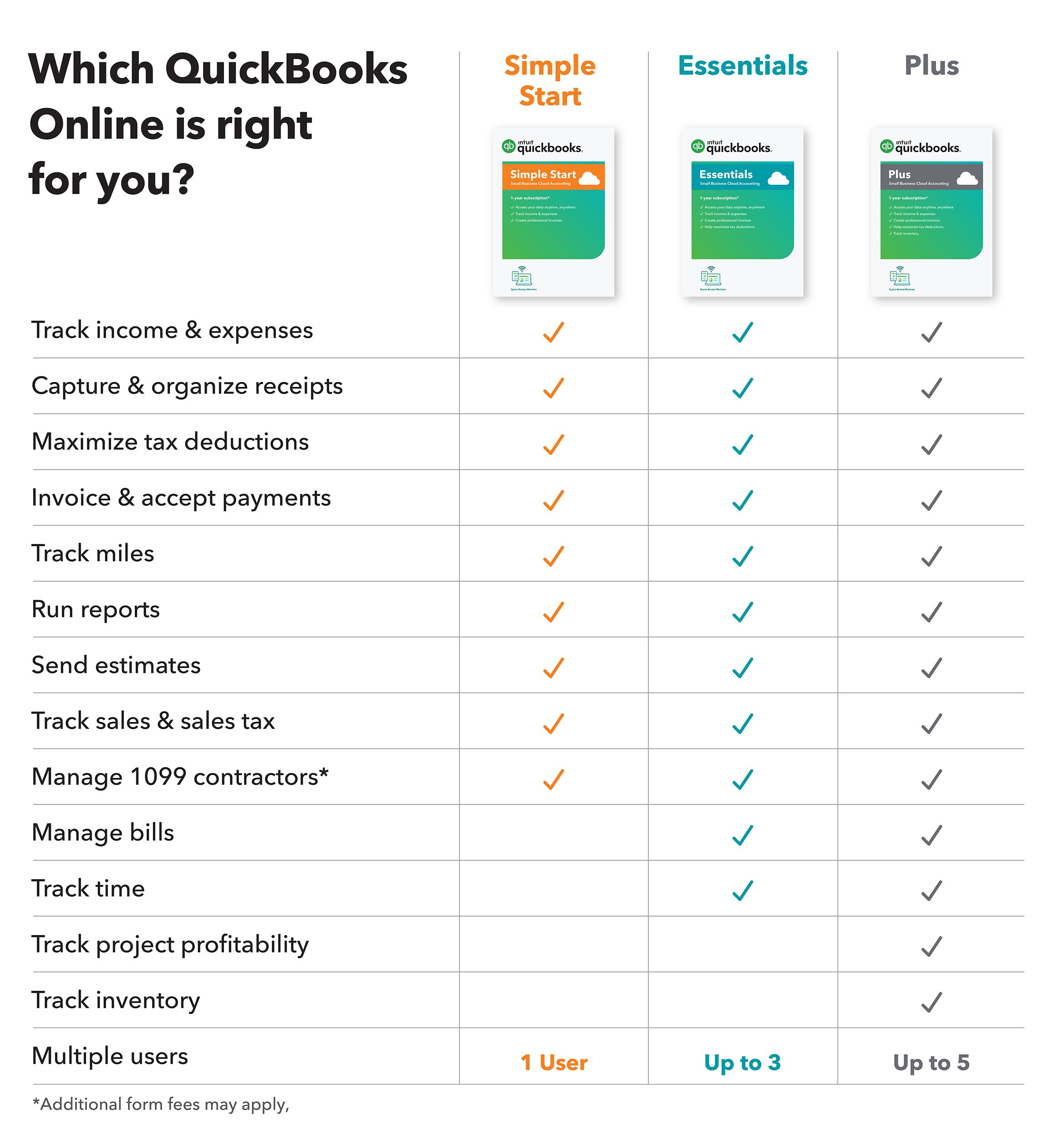 The invoicing features on QBO prove to be a huge benefit to users as QBO makes it simple to create modern, clean invoices that customers can easily interpret. This platform automatically sends recurring invoices, batch invoices, reminders to customers, and a client portal for online payments. These features ensure real-time bookkeeping and keep your customers on track.
QBO allows up to 25 users to access the cloud-based system, and even connects with over 650 cloud-based apps. To learn more about how Order Time connects with QuickBooks Online, head here.
QuickBooks Desktop
QuickBooks Desktop is a locally installed program, meaning you pay a flat fee with additional payments for specific features. For example, whereas on QBO the data-encrypted backups are automatic, QBD requires a monthly fee. While both platforms provide contact management, Desktop allows you to manage and track both leads and contacts.
There are many different versions:



A key benefit of QBD is the vast variety of reports available to you. QuickBooks Desktop has 130 report types, compared to QBO's 80. Additionally, only QuickBooks Desktop offers sales orders. The desktop platform calculator and rebills job costs for you, and automatically downloads bank transactions. That being said, QuickBooks Desktop does offer more features to users.


A strong feature of QBD is it's industry-specific software variations that offer individualized features. These versions allow business owners to access features more tailored towards their industries. Industries include retail, professional services, nonprofit, general contractor, manufacturing and wholesale, and accountant.

Order Time Inventory and QuickBooks
Integrating QuickBooks with Order Time Inventory is simple with powerful accounting synchronization and automated inventory processing. You can still use QuickBooks for accounting and achieve all your goals on one hub.

With bi-directional synchronization, you can add, edit, and delete lists from QuickBooks to Order Time and vice versa. Order Time can also post journal entries to reflect costing in QuickBooks as well as invoices, bills or item receipts, and credit memos.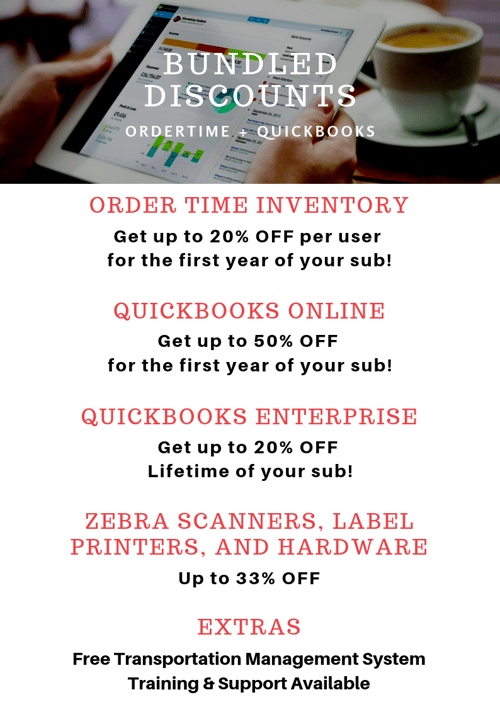 Order Time makes it easy to simplify your sales flow, purchasing flow, production flow, and accounting flow. Want to learn more? Visit our website for a demo to automate your inventory process.
---

Follow us!