The world of inventory planning can be tricky to navigate – from different ways to allocate resources to inventory planning to making efficient business decisions. Luckily, Order Time's webinars provide you with all the information and tutorials you need to streamline your business using our cloud-based inventory management system.
Our recent webinar features special-guest Allison Distel, president and founder of Edison Business Solutions. Allison walks you through year-end inventory planning and the different types of inventory definitions and business planning: average cost, actual costs, FIFO, LIFO, and landed cost.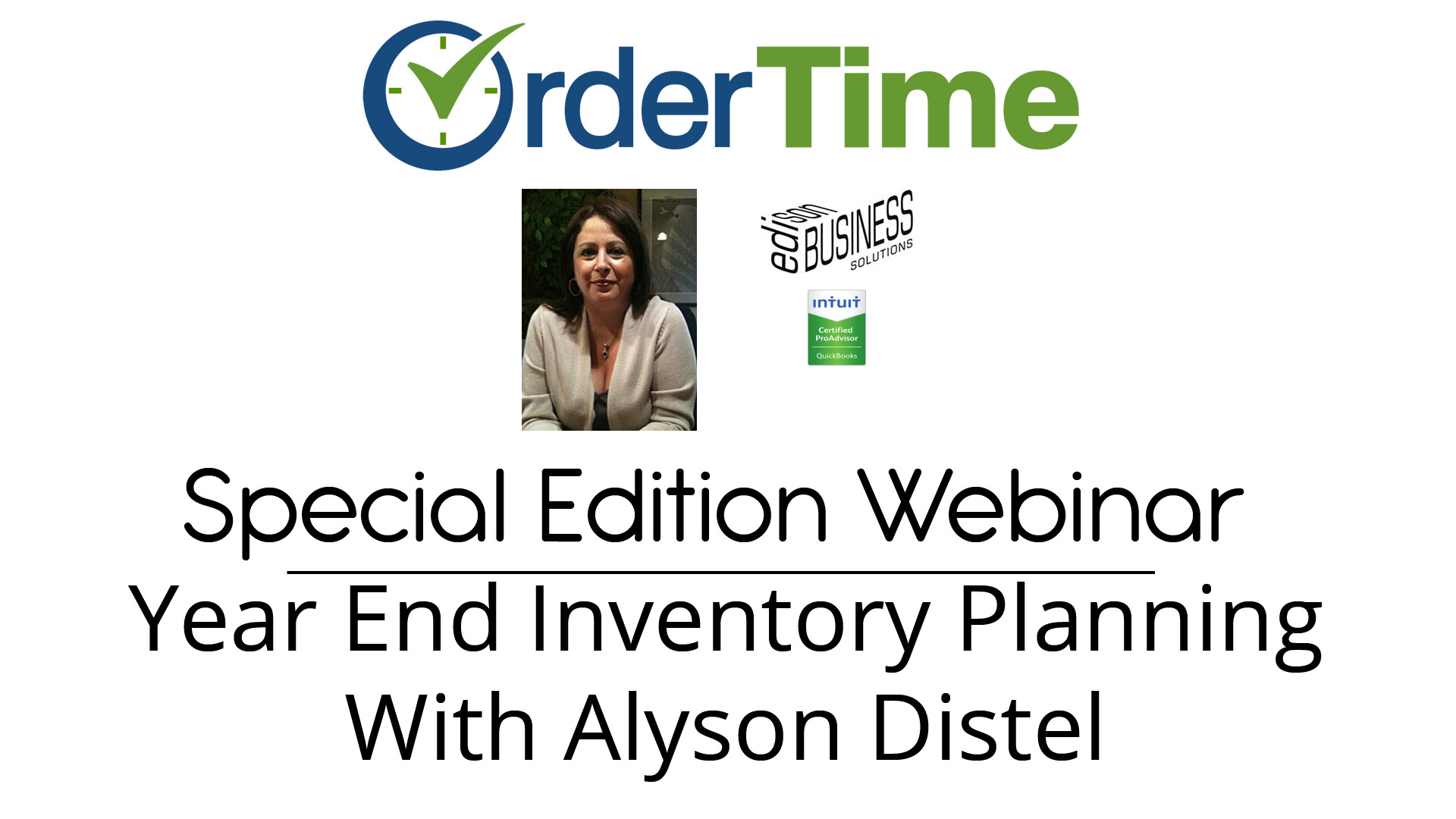 Average Cost
Average cost is important to know as it is the only method used by QuickBooks, which uses a weighted average to calculate the cost of your inventory. This method uses an automated sliding rule. What does this mean? If you first sell cheaper items and then more expensive ones, QuickBooks will weigh your average to be more expensive overall. This works the same vice versa.
Actual Cost
A second common inventory type is actual cost, which is based on the actual value recorded and keeps recalculating based on the items that are in stock. Many people will use a serial based system to keep track of purchases, dates, and to choose which items they want to sell. Unfortunately, QuickBooks does not recognize this and can lead to mismatching actual costs in Order Time or All Orders. To fix this problem, actual costs are best used with the FIFO and LIFO methods.

FIFO, or first in first out, and LIFO, last in first out, are best used with serial and lot numbers so you can choose which items you want to ship or use. These are both the same as actual cost, but FIFO uses the oldest items first regardless of cost and LIFO uses the newest items first. The total cost value continues to recalculate each time you receive inventory based on what you actually receive or send out.
Landed Cost
When considering landed costs, you are finding out how much it will actually cost to get your products into your warehouse. These costs can be a combination of item costs, shipping costs, any duty, or other accessorial service costs.

Why is this advantageous? Landed costs give you a better view of how much you inventory costs you and your cost of goods sold. Because you are keeping track of actual costs of your items, it may seem your inventory has a higher value with all these charges than it would if you just used the actual cost that you brought in at. Landed costs are important to keep track of so that you can really see how much your inventory is worth.

Counts, Costs, Quantities
To balance quantities and ensure inventory accuracy, you must match your Order Time inventory, QuickBooks inventory, and count. While the order in which you balance these does not matter, it is crucial to get two balanced and then matching the third.

After matching counts, you need to confirm that all your costs are accurate. To ensure both your quantities and values match, you must run the report in Order Time or All Orders using the average cost method.

Why would my inventory not match?
Between QuickBooks and Order Time, it is possible that your values and quantities may not be the same. Here are a few questions to ask yourself and find the reason why:
Are there any unposted, incomplete, or unsynchronized transactions that are in Order Time but not QuickBooks?

Are there any inventory transactions that were incorrectly entered into QuickBooks that may belong in Order Time?

Are there any entries made directly into the Inventory Ledger Account on QuickBooks?
How does inventory work between Order Time and QuickBooks?
There are four different times QuickBooks inventory will update as a direct result of a sync from Order Time. These include receiving raw materials, completing a work order or kit, shipping an item, and making adjustments.
When you receive a raw material as part of your purchase order, it will trigger the sync to put items into your inventory in both QuickBooks and Order Time. Completing a work order or kit reduces your raw material, then increases the finished goods assembly or bill of material inventory in both interfaces. As you ship an item and you finish the ship doc, it will send an update to QuickBooks and as an invoice. Finally, if you make an adjustment that's updating inventory in either cost or count, QuickBooks will update.
Making Adjustments

If you encounter a problem in which your count doesn't match your Order Time inventory but the two systems match, you need to make an adjustment to both. In this case, you should make the adjustment in Order Time first, then synchronize the two. However, if QuickBooks matches your count but Order Time does not, you make the adjustment in Order Time but prevent the sync from going to QuickBooks.

Another adjustment you may have to do is if your count matches Order Time but not QuickBooks. Here, you need to adjust in QuickBooks only and it will not come back to Order Time.

Importantly, your inventory value on the balance sheet should always match the total on the inventory valuation summary report in QuickBooks. As rule of thumb, don't make a journal entry into the inventory account, but rather use the adjustment tools to update the inventory.

QuickBooks allows you to make different kinds of adjustments: quantity and total value, quantity only, or value only. With this, you put in your item, its quantity, and its value, and QuickBooks will adjust it accordingly.

Matching Inventory

To accurately match your inventory from the systems to the count, you need to confirm the completion of all assemblies, shipping, and receiving documents. Match your count to Order Time to confirm that all your data and inventory is synchronized between the two interfaces.

You should also determine the inventory method you are using, whether is average cost or actual cost. Lastly, match between Order Time and QuickBooks and make any balance adjustments if necessary.

To learn more about Order Time and our integration with QuickBooks, click here.
Learn more about Edison Business Solutions and Alyson Distel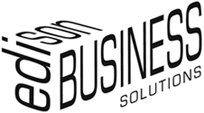 ---
Follow us!